MALAY VERSION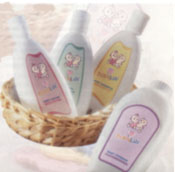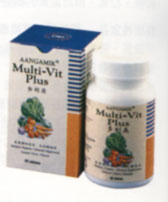 Satisfied Consumers
I had been suffering from gout, high blood pressure, lumbago, headache, stomachache and aching limbs for 25 years. I would take painkillers to stop it. They were effective initially but gradually my body became immune to them.
Then, I was introduced to Life Enzyme which I started taking 3 sachets daily. A few days later, the pain on the affected parts become more intense and lasted for days until slowly resolved. I continued taking it for a bout 10 days when I started to feel the miracle of the product: my whole body felt light and I felt better. Now my stomach will not ache when I take eggs or chicken and the most delightful thin that puts my mind at ease is that I don't need any more painkillers. CNI LIfe Enzyme is truly amazing.
- Madam Lee Ah Cheng (60 yrs old)
I was pregnant when a doctor discovered a tumour the size of a thumb in my womb. I was to undergo operation soon. It worried me so much for I feared thatn my foetus would be jeopardised
My father strongly suggested me to try Life Enzyme. I took 4 sachets per day, one morning, one afternoon and 2 before bedtime. It was to my and the doctor's surprise when I went for my regular medical check-up that the tumour had disappeared, only afte I've taken CNI Life Enzyme for a fortnight. What a wonderful news! Thank you, CNI for sparing me the operation and most importantly, for saving my baby's life.
- Lam Yoke Fong. (23 yrs old)
My car consumed engine oil very fast, and it left me no choice but to add in more engine oil very often. On top of that, whenever I started the engine, It would roar loudly and started to vibrate and plenty of white exhaust fumes would be emitted. All these problems were really annoying.
However, things changed after I switched to CNI MOTOBEST Engine Oil. All the problems that I have mentioned above were eradicated. Not only is my car engine quieter now, but it also consumes less engine oil and is more powerful. I am glad that I have finally found the engine oil that protects and increased the performance of my car engine. Thank you, MOTOBEST.
- Tan Bee Heng, Car Model - Ford TX3 1.6 cc (1990)
Satisfied and Successful disributors
Million Diamond Agency Manager (MDAM)
I was a factory production operator in Singapore for 11 years and at the same time a seamstress. However the earnings I gained was not worth the effort. I had also failed in 20 direct selling companies in my attempt to increase my income. Eventually, I was introduced to CNI by my sister Patimah Harun.
I was very enthusiastic and became a 100% user. I held many "Home Parties", attended meetings and other CNI gatherings. The significance of CNI are its bonus allocations and incentives. My income, like my achievements, started to improve thus propelling me to work harder. I know that many people have become successful in direct selling, especially in CNI, where many have become millionaires. I realised that I have to make a smart decision if I want to be successful like them , so I chose to do CNI full-time.
- MDAM Zainab Harun
Ten years ago, poverty had forced me to migrate from Kelantan to Johor Bahru. In Johor Bahru, I began a new life as a lorry driver. After five years, I contracted liver inflammation and gallstones. I sought medication from a doctor who then advised me to change my job to a less hectic one. Following the doctor's advice and with RM600 capital, I operated a small food stall.
After about 3 years into business, I was approached by my brother Muhammad bin Senik and DAM Chua Chu Pu who introduced me to CNI bussiness. Only after the third try did I agreed to join as a distributor, perhaps then I needed the extraordinary multi-purpose cream, Nutrimoist, for my burnt hand and also because the gallstones were gone after I continuously consumed Lyophilized Royal Jelly and CNI Cafe. The effectiveness of CNI products had opened my heart to work on the business whole-heartedly and resolutely.
My diligence and the strong support from my uplines and downlines paid off when I had my First Car incentive, a Honda Accord, and enjoyed a trip to my dream destination, Indonesia, and performed pilgrimage, all in about 18 months after joining CNI. I also had the privilege to visit China and Hong Kong in 2001. I had my Second Car Fund Incentive, a Mercedes Benz C180, and was recognised as a Million Diamond Agency Manager after I got my First House Fund Incentive worth RM 450,000.
- MDAM Mohd Yusoff Senik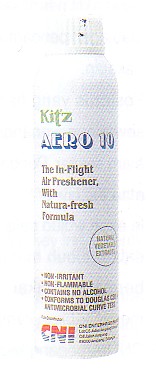 CNI KITZ AERO 10
Refreshing and safe! Non-irritant,non-flammable, non-alcoholic!
A natural vegetable extract which performs 5 actions simultaneously: disinfects, deodorizes, degreases, decarbonises, destroys fungus.

An air freshener cum deodorizer to control body odour.

Effectively rids off bad odour emitted from cigarettes, stinking socks and garbage.

Powerfully disinfects minor wounds, yet gently soothes and deodorizes the skin.

Able to remove tough stains such as coffee, tea and lipstick marks easily from fabrics. Suitable use for outdoors and traveling.

SUN-O-VIT
A tropical powder drink made from 10 natural food extracts gives a new feel in fruit juice drink. The uniqueness of Sun-O-Vit lies in the ingredient, Champex, a natural ingredient that helps rid the body of unpleasant mouth and body odour. In addition, the rich nutrients of Ester C and fructose help to energise the body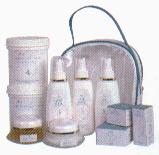 Personal Care and Cosmetics
CNI Skin Care Series are combining of German advanced bio-technology and French cosmetic ingredients, the series could achieve high activated effects. The basic of its natural botanical essence could penetrate the skin tissue to stimulate metabolism, improve physiological condition of skin in order to bring out the healthy radiance of skin.
Some of the popular products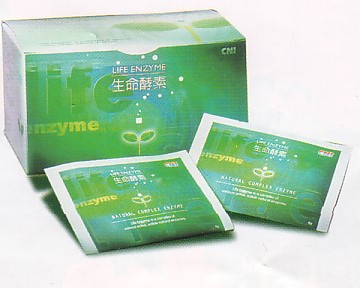 CNI LIFE ENZYME
Enzymes are the catalysts to all body's biochemical reactions including synthesis, disintegration, oxidation, transportation and isomerisation.

Enzymes disintegrate and transport food; eliminate waste accumulated in the blood vessels and blood; disintegrate inflammation-causing virus and break down cholesterol in the blood to maintain its pH balance.

Fat will absorbed by the body even though it has not been completely digested by the lipase enzyme. This fat will later accumulated in the blood vessels or arteries resulting in arteriosclerosis, high blood pressure and cholesterol level.

Enzymes also functions to break down foreign matters and waste on the intestinal and stomach's walls besides disintegrating food composition during the blood-cleansing process, thus simultaneously enhancing blood circulation.

CNI Life Enzyme is a natural complex enzyme which replenishes lost or inadequate enzymes in the body to enable the execution of normal chemical reactions, thus delaying ageing and guarding the body against diseases in the process towards longevity.
ORGANIK VEGEABLE POWDER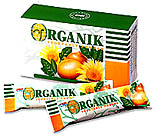 "cleanse" the body system by excreting toxin and waste and at the same time ensuring a healthy and balanced internal environment. The product helps cleanse the intestines and blood, removing the toxic residues and free radicals in the blood. It is made of 20 types of vegetables: fruits, grains and seaweed and is pollution-free and toxin-free.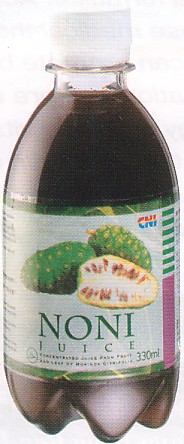 CNI - NONI JUICE
Extract of noni fruits and leaves, it's rich in nutrients and has a unique taste.Noni fruit contains Proxeronine which is beneficial in keeping cells healthy and enhances nutrients absorption by the body.

Its leaf is rich in amino acid, antioxidants, pyhtonutrients and bioflavonoid to replenish energy, hinder the production of free radicals and regulate body functions and delay ageing.

Enriched with natural blackcurrant fruit and fructose, it is richer in Vitamin C, sweeter, more delicious and fragrant.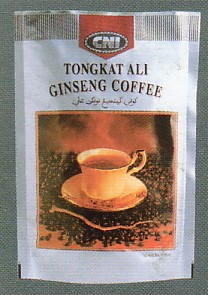 CNI - TONGKAT ALI GINSENG COFFEE
Tongkat Ali is a traditional herb famous among the Malays and local indigenous group. This herb is a nutritional supplement that helps to improve the male virility, enhance health, straighten the waist and kidney, reduce high blood pressure, ease rheumatism, fatigue and overcome impotency among the others.

CNI Tongkat Ali Ginseng Coffee is made from Tongkat Ali roots of high quality and renowned for its rich nutritional value, extracted from pollution-free hill slopes. They are produced by the internationally recognized GMP factory using the Freeze Dry and Gamma Radiation techniques to preserve the products' ingredients and to remove bacteria.
CNI MOTOBEST ENGINE OIL
Advanced semi-synthetic formula engine oil from USA
CNI Motobest is the best premium engine oil containing high grade metal treatment, additives & synthetic oil. It isa proven product in wear protection & power generation. Specially formulated for use in both petrol & diesel engine. Highly recommended for all motor vehicles such as fuel-injection, turbo-charge, multi-valves, twin-cam and carburetor, including motorcycle.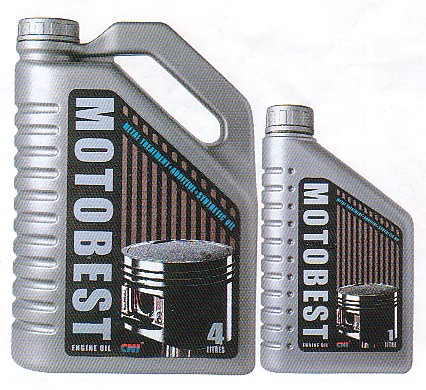 Benefits:
Anti wear at least 5 times

Maximum power

10,000km/oil change

Running clean and efficient

Prevent internal corrosion

Smoother, cooler and quieter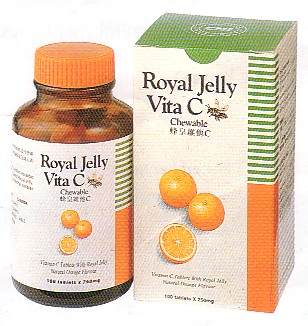 ROYAL JELLY VITA-C
Benefits of Vitamin C include:
Prevent scurvy and influenza

Prevents infection of diseases

Enhances the absorption of iron for healthy bones and teeth

Enhances the production of collagen to help delay ageing

Lessens pigmentation to prevent dark spots

Reduces the formation of wrinkles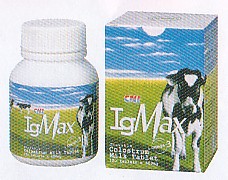 CNI IGMAX COLOSTRUM MILK TABLET
Colostrum is the milk secreted by mammals within the first two days after giving birth
Provide 100% pure immunity and growth factors

Immunity factor strengthens children's immunity system, wards off inflammation and allergy.

Promotes total growth, stimulates brain development and enhances children's vitality.

Comprises of 2 types of Omega 3, DHA and EPA, which act to stimulate brain develop and eyesight.

Contains Oligo which helps to encourage the breeding of good bacteria in the intestines.

Rich in vitamins and minerals.